EINSURANCE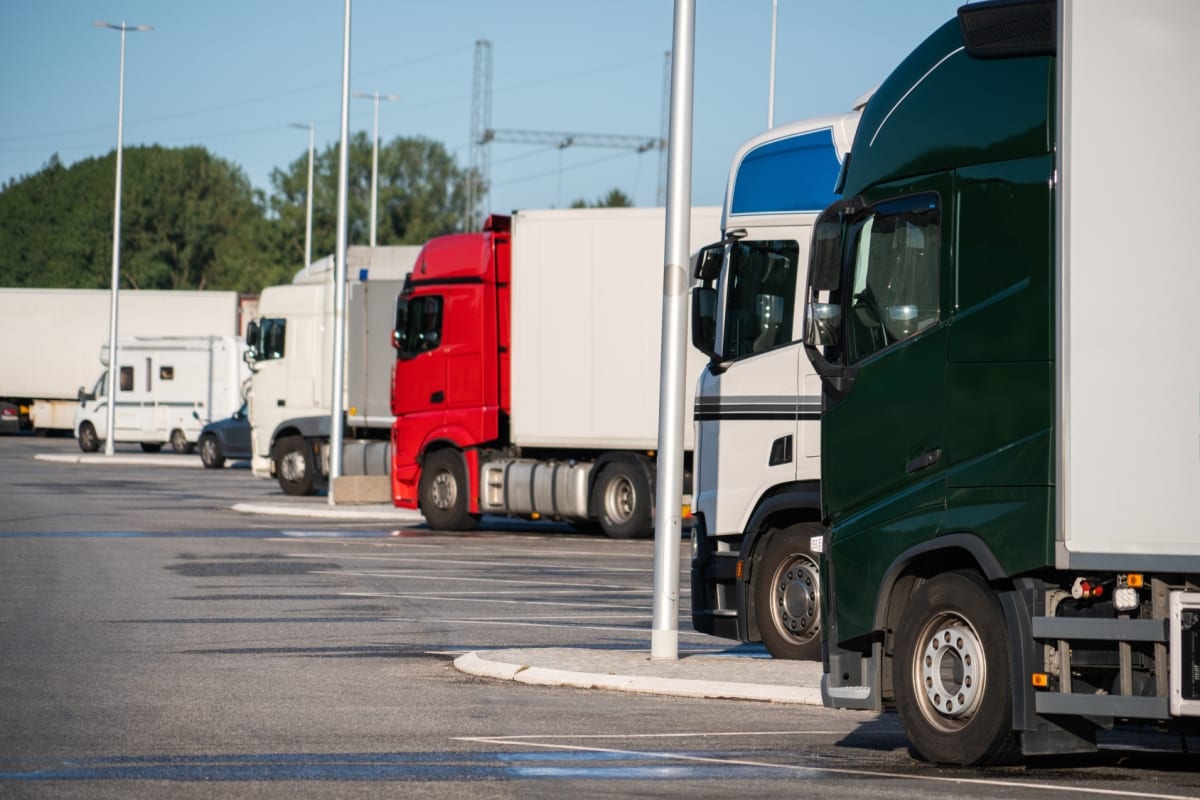 What You Should Know About Commercial Truck Insurance
For commercial truckers, days and nights on the road can be filled with hazards—accidents, spilled cargo, damaged property, for example. Commercial truck insurance can protect trucks and the truckers who drive them by helping cover the costs of many of these types of events.
If your business owns or leases vehicles you are required to carry commercial truck insurance. The amount of commercial truck liability insurance coverage required will vary from state, except in the case of tractor trailers, which must carry a minimum of $750,000 to operate. Commercial truck liability insurance provides both intrastate and interstate coverage.
Why You Need Commercial Truck Insurance
Commercial trucks are not covered by regular car insurance. Instead, truckers and trucking companies should purchase insurance specifically designed for trucks. There are a number of reasons why.
1. It's Required by Law
By law, commercial trucks must be covered by liability insurance. So, if you have one truck or a whole fleet of them, you need to protect them with minimum coverage at least.
2. Accidents, and Other Physical Damage, Can Happen
As a vehicle owner, you know that accidents happen. Commercial trucks run the risk of getting into an accident with personal or commercial vehicles while on the road. Whether you need to repair damage to your truck or for getting into accident with other drivers, truck insurance is essential.
3. Watch Out for Your Cargo
If you drive a commercial truck, chances are you are hauling cargo for someone else. Fortunately, your commercial truck insurance will protect your cargo if it is damaged in an accident or other event. You need to specify the nature of the cargo. "Targeted commodities" such as electronics, liquor and clothing, for instance, which requires an additional premium.
4. Reassure Your Clients
If you drive trucks to deliver for other companies, having commercial truck insurance gives them peace of mind. Even if they don't require proof you are covered properly, always inform potential clients that you are insured.
Other Coverage to Consider
Insurance is flexible, so you may be able to add on extra coverage with "riders" to your overall commercial truck insurance. You can add riders on to fulfill the specific needs of your business, whether you're a single trucker, have a couple of trucks or own a sizeable fleet.
On the Road Again – Without Cargo
Even if you aren't using a truck to haul cargo, non-trucking liability coverage, also called bobtail insurance, can help. Bobtail insurance is also known as non-trucking insurance. Companies can provide non-trucking insurance to cover all drivers and trucks even when not moving cargo. Regular insurance won't provide this kind of coverage.
Non-Owned Trailer Damage
As implied by its name, this coverage is for damages to a trailer you do not own.
Non-Owned and Hired Auto
This kind of insurance covers bodily injury or property damage caused by a hired vehicle that is not scheduled on your policy.
Non-Trucking Liability
When a truck is used for personal non-work purposes, non-trucking liability coverage is there for you should an accident.
Trailer Interchange Coverage
When you have an Interchange Agreement between you and the shipper, additional coverage is required.
Warehouse Legal Liability
If you own a warehouse, this insurance protects any legal liability due to negligence.
Workers Compensation
Workers comp requirements vary according to the state, industry as well as the size of your company, its structure and payroll. Failure to carry workers compensation as required can result in substantial fines and lawsuits. Find out your state's requirements here.
Occupational Accident Coverage
This coverage is designed specifically for independent owner-operators and employees that aren't included in a general workers compensation policy.
What Commercial Trucking Insurance Does Not Cover
Some commercial auto and truck insurance providers do not insure particular commercial vehicles including:
Hazardous waste carriers
Emergency vehicles
Driving school vehicles
Taxi and limo service vehicles
What You Need to Set Up Commercial Truck Insurance
It is a good idea to be prepared before you apply for commercial truck insurance. You'll need proof of relevant information before the actual purchase. Requirements can vary, but generally you will provide the following information:
Information about your driving record. You'll need to include driver's license numbers and basic driving records for everyone who drives your commercial trucks.
Proof of current insurance coverage. To show you currently have coverage, provide a copy of your business insurance coverage declarations page. If you have no prior coverage, you can use a copy of your personal car insurance page in lieu of proof of current commercial truck insurance.
VIN numbers. Gather the vehicle identification numbers (VIN) for your trucks, as well as their safety and security features. Indicate the year, make and model of each truck.
What Affects the Cost of Insurance Premiums?
As with personal vehicle insurance coverage, there are certain factors that help shape the size of the premiums. The main ones include the following:
Driving records – If you or your drivers have received traffic and speeding tickets over the last several years, you are considered a risk and your premiums can cost more.
Truck age, condition and safety features – These aspects of insured vehicles affect premium costs. A newer model truck in good condition and with certain safety and anti-theft features may discount the premiums.
Cargo and distances – What you are hauling and how far affects the size of premiums. Some items being shipped, such as electronics, may cost more to insure, and taking cargo beyond your own state can cost more, too.
Defensive driving courses – If you have employees, providing defensive driving courses can lower premiums.
Employee drug and alcohol testing – To protect your company and to possibly lower your premiums, perform employee drug and alcohol testing regularly.
Get Started Today
As you can see, the ins and outs of commercial vehicle insurance can be confusing at times. When you decide to purchase such coverage, be sure to compare quotes. Because a variety of factors can influence your coverage—from the industry to the state in which you and/or your company are located to the truckers' driving records and more—always get quotes using the same information.
Even if you already have commercial truck insurance, it is wise to comparison shop once a year or so, to make sure you have the best coverage for your situation.
https://www.einsurance.com/wp-content/uploads/all-you-should-know-about-commercial-truck-insurance.jpg
800
1200
Barbara Howington
https://www.einsurance.com/wp-content/uploads/Logo.png
Barbara Howington
2023-06-08 11:00:49
2023-06-08 14:10:24
All You Should Know About Commercial Truck Insurance