EINSURANCE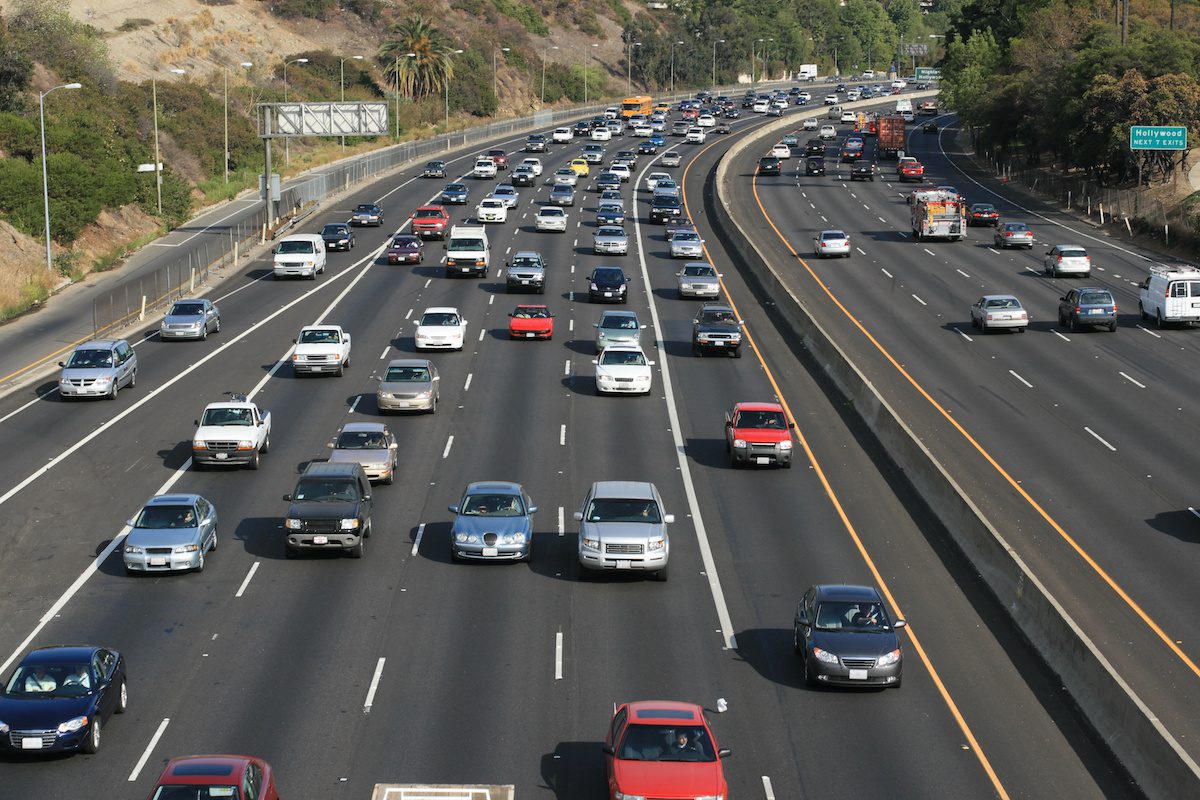 Key Takeaways:
Car colors may not affect your insurance costs directly, but there are still certain things to take into consideration when shopping for insurance.
Custom colors and fancy paint jobs will raise your rates, along with high performance add-ons like turbo superchargers and custom after-market wheels.
Finding the best price on car insurance takes a lot of things into account, like your driving record and where you drive.
When it comes to car insurance rates, many factors are taken into consideration, including the make and model of the vehicle, the driver's age and driving record, and even the driver's creditworthiness. But when it comes to the color of the car, it can be a somewhat complex discussion.
While it may seem like an arbitrary factor, the color of your vehicle can actually have an impact on your insurance premiums. In this article, we'll explore the relationship between car color and insurance rates, and what you can do to potentially lower your costs.
Does Car Color Affect Insurance Rates?
It's a common belief that insurance on red cars is more expensive, but do red cars cost more to insure?
No, this is actually a myth. According to Car and Driver Magazine, the color of your car (even red) has no direct impact on your insurance premiums. Overall, the make and model of your car has a much more direct effect on your rates because certain cars are more expensive to repair or replace.
However — color may have an indirect effect on rates.
Cars that offer in-demand colors can be more expensive to insure because of their higher price tag, and, if your car is a bright or flashy color, it may be more likely to attract attention from thieves, which could also impact your insurance rates.
According to CarMax, these are the most popular car colors today:
Black: 22.25%
White: 19.34%
Gray: 17.63%
Silver: 14.64%
Blue: 9.62%
Red: 9.56%
Brown: 2.16%
Gold: 1.44%
Green: 1.35%
Orange: 0.56%
What Color Cars Are Cheaper to Insure?
While it's difficult to say if one color is cheaper to insure than another, some can cost more to purchase due to demand — white and black for instance — and some of have better resale value — white, black, gray, and silver. White also hides scratches and dings better than other colors.
Are Certain Color Cars More Expensive to Insure?
Yes — custom colors and fancy paint jobs will raise your rates since they are more expensive to replace or repaint.
Anytime you add custom paint or performance enhancing equipment to a vehicle, you need a separate coverage endorsement or custom car insurance policy. Why? These upgrades bring higher repair costs and a greater potential for theft, whether aesthetic enhancements, like custom paint, stereo upgrades, lights, and chrome bumpers, or performance modifications, like struts, turbochargers, and suspension upgrades.
While car color itself may not be a direct factor in determining insurance premiums, it can indirectly impact your rates. For example, certain colors may be more popular among drivers who are more likely to get into accidents, such as younger or more reckless drivers. Additionally, some colors may be more expensive to repair or replace, which can increase the cost of insurance claims.
However, these factors are typically outweighed by other more significant factors, such as your driving record and the make and model of your car.
What Does Impact Insurance Rates?
While the color of your car may not directly impact your insurance rates, there are several other factors that can. These include the make and model of your car, your driving record, your age and gender, your location, and even your credit score.
Insurance companies use complex algorithms to determine your risk level and calculate your premiums based on these factors. It's important to shop around and compare quotes from different insurers to find the best rates for your specific situation.
Consider these factors that can have a big impact on cost before purchasing coverage:
Your Age — Younger drivers may have to pay more for coverage since they are less experienced and constitute a greater risk for accidents. Also, senior drivers may be charged more once they are over age 65. Seniors are at a higher risk for accidents and are more likely to be injured.
Your Gender — Men tend to pay less than women for insurance coverage – on average around 6% less. The exception of course is male drivers under the age of 25. Their insurance rates are higher because they tend to behave in a far riskier way than their older counterparts.
Marital Status — Married drivers are seen as risk adverse and are less likely to get into accidents. Insurance companies usually offer substantial discounts to married drivers, so if you were recently married or are planning your wedding soon, be sure to talk to your insurance agent.
Where You Live — Your zip code and where you park at night can also play a big role in how expensive your insurance rate will be based on crime levels, accident levels, and extreme weather events.
Driving History — If you have a good driving record, you can count on better insurance rates. However, if you have high-risk violations, like speeding, multiple tickets in a year, reckless driving, or anything where alcohol is involved, expect to pay top dollar for your insurance coverage.
Make and Model of the Vehicle — What type of vehicle you drive plays a big role in what type of coverages you choose and how much your insurance will cost — brand new Tesla is going to cost more than a 10-year old Honda Minivan.
Annual Mileage — Insurance companies factor in how much you drive per year and how much of that mileage is part of your daily commute. If you are working at home more frequently since the pandemic, be sure to notify your insurance agent to see if you qualify for additional savings.
Credit Score — In every state, except for California, Hawaii, and Massachusetts, insurance companies use your credit score as a deciding factor when issuing car insurance policies. Poor credit can result in much higher rates and even denial of coverage.
While car color may have some impact on insurance premiums, the most significant factors are typically related to safety features and driving record.
Cars with advanced safety features, such as automatic emergency braking and lane departure warning systems, are less likely to be involved in accidents and may qualify for lower insurance rates.
Additionally, drivers with a clean driving record and no history of accidents or traffic violations are typically seen as lower risk and may also qualify for lower rates. So, while car color may be a consideration, it's important to focus on these more significant factors when looking to lower your insurance premiums.
What Is the Safest Car Color to Drive?
Topping the list are white cars, closely followed by yellow, beige, cream, and gold cars. Easier to see day or night — these colors increase visibility, which is a crucial factor in car safety, allowing drivers to be seen on the road. This is especially important in low-light conditions or during inclement weather.
Studies have shown that lighter-colored cars, such as white or silver, are more visible on the road and therefore may be safer to drive. They stand out against the other colors on the road and can be seen more easily.
What are the Most Dangerous Car Colors to Drive?
First is black, especially at night, followed by blue, gray, red, and green. These darker colors may be more difficult to see in certain lighting conditions, increasing the risk of accidents. Day or night, black and dark colored cars can blend into their surroundings making them harder to see, even if it's for just a split second.
Where to Find the Best Possible Insurance Rates?
While there are many other criteria that have a considerably greater impact on rates, the color of the car may have some influence on insurance costs. Regardless of the color of your car, follow these suggestions to find or reduce your insurance costs:
Shop around for the best rates available. Whether you work with an insurance agent or use an online marketplace, like einsurance.com, you can almost always benefit from doing some research and comparison shopping.
Consider raising your deductible to maximize cost savings. You can get deductibles at many different levels, $0, $250, $500, $1,000, and each one impacts your overall insurance policy price. The higher the deductible, the lower the rates.
Drive safely and avoid accidents and traffic violations. Most insurance companies will do annual reviews when requested where they pull your driving records from the state authorities. If your driving record is clear, you may be given a discount.
In fact, many companies will give you a break if you use an In-Vehicle Monitoring System (IVMS) which is an electronic device that plugs into your vehicle and analyzes driver behavior reporting it back to the insurance company.
Take advantage of bundling discounts. Combine your car insurance with your other policies, such as home or renters insurance, motorcycle, RV, or boat insurance, or insure multiple cars through the same company. Insurance companies want to insure all your assets and offer generous discounts to do just that.
Monitor and maintain a good credit score. Your credit score let's companies know if you are a good risk, whether it's a financial company, insurance company, or even an apartment rental company. Always maintain a strong credit score (at least above 680 – Good – or higher).
Install safety devices and features like anti-theft devices or a backup camera. These safety features help the insurance company protect the asset and they will reward you with lower insurance rates.
Ask about discounts for auto payment, low mileage, or good grades. Many insurance companies will give you discounts if you sign up for auto pay or don't drive your car very much. Also, if you are in school or have a child of driving age in school, most insurance companies will give a nice discount if the student maintains a 'B' average.
Consider liability only insurance on an older vehicle. By dropping collision or comprehensive coverage on older cars you can save money while still protecting others should you get into a car accident.
Shopping for Car Insurance Online
Today, shopping for car insurance is as simple as filling out a few pieces of information to get quotes from top national insurance companies eager to do business with you.
At einsurance.com, whether you are looking for new insurance or doing an annual review, you can get verifiable quotes from some of the U.S.'s most reputable insurance companies in minutes. Then you can talk with company representatives or agents to receive the best price based on your personal information, driving history, and discount eligibility.
To Sum Up Color's Impact on Your Insurance Rates
Color has little direct impact on your insurance rates unless you have an elaborate custom paint job where you may need an insurance endorsement to ensure adequate protection. However, color can affect cost and be critically important based on the demand and value of vehicles, as well as the impact for you and your family's safety on the road.
https://www.einsurance.com/wp-content/uploads/what-color-cars-are-more-expensive-to-insure.jpeg
800
1200
Kathryn Morstad
https://www.einsurance.com/wp-content/uploads/Logo.png
Kathryn Morstad
2023-05-18 11:00:34
2023-05-18 09:59:24
What Color Cars Are More Expensive to Insure?