EINSURANCE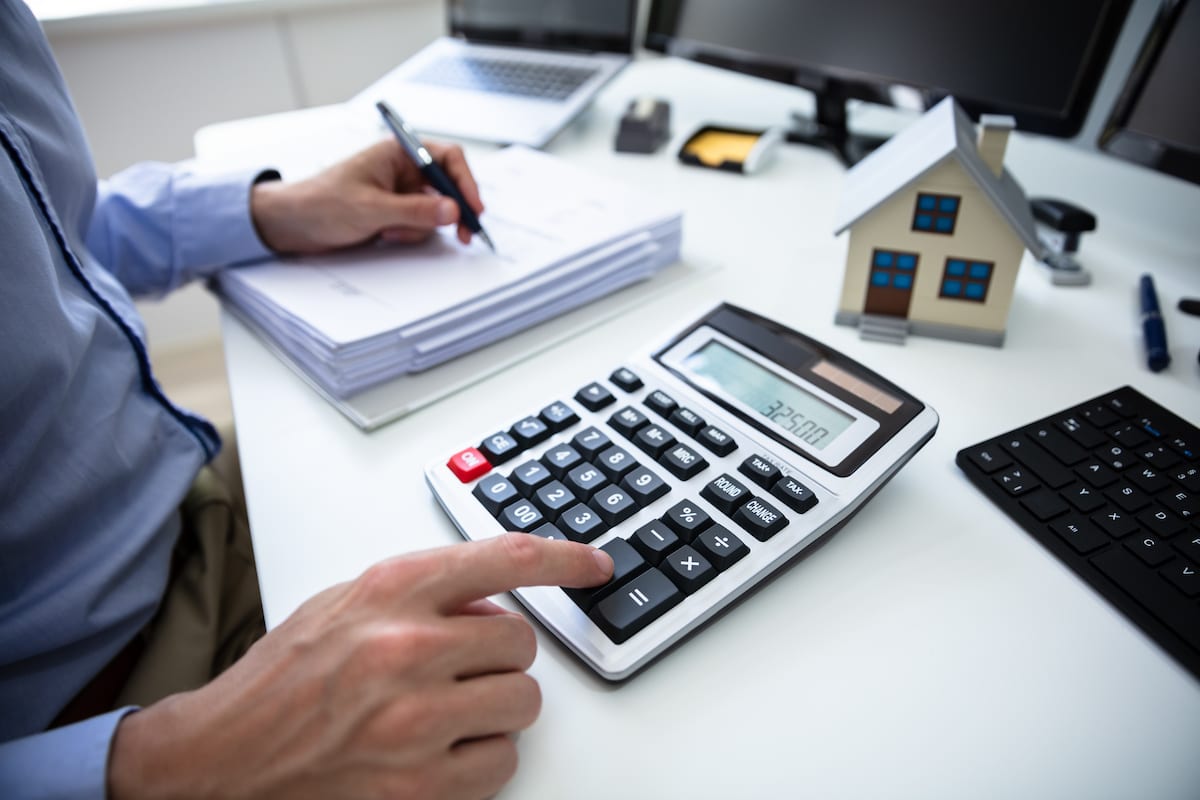 After weeks of searching through listings and going back and forth with agents, you've finally settled on a price for your dream home. You are almost at the finish line! The next step is to protect your investment with homeowners insurance.
But exactly how much coverage should you get? The cost of homeowners insurance can be tricky to estimate because it depends on many different factors. Just enter your zip code in the box provided below to easily compare homeowners insurance quotes and find the best homeowners insurance coverage for your new home.
Factors That Affect the Price of Homeowners Insurance
Homeowners insurance rates are determined by various factors like the location of your home, the home's condition, the amount of coverage, your credit history, and some other things.
While insurance companies provide the same standard types of coverage, rates will vary from company to company. Each insurer has its own magic recipe for how to calculate homeowners insurance premiums.
Here are some important criteria insurers use to set your rates…
Location
The region you live in will have a big impact on what you pay. States prone to natural disasters like Kansas, Texas, and Oklahoma naturally have higher average home insurance costs than Pennsylvania or New Hampshire.
Other risk factors that could hike up homeowner insurance costs include proximity to the coast, living in an area prone to fire, and high crime rates. If you live close to a fire station or in a neighborhood with low crime rates, you can expect to pay less.
Home Characteristics
The way the house is built also impacts how much you will pay. Homes built with non-combustible material like concrete will be cheaper to insure than homes of the same value made with flammable materials like wood.
Age and Condition of Your Home
Generally, it is less expensive to insure newer homes than older homes because they need fewer repairs and upgrades. Likewise, homes in poor condition will come with higher rates than homes in good repair.
Homeowners Insurance Coverage Amount
This will depend on how much protection you want. You will want enough to:
Rebuild your home if it is destroyed.
Replace your things.
Cover damages or injuries that happen on or off your property.
Pay for additional living expenses if you are displaced.
You can get more or less coverage depending on the price of the assets you want to insure.
Risk Exposure on Your Property
Security features like cameras, strong locks on the door, safety features like fire alarms and smoke detectors will help lower your home insurance costs. However, if you have hazards like a swimming pool or a trampoline on your property, it will raise your homeowner insurance costs.
Claim history
If you have no history of homeowners insurance claims in the past, you probably pay a lower rate.
Credit score
Insurance companies reward good credit with lower rates. Some states like California don't allow insurers to use credit scores when determining how to calculate homeowners insurance rates.
How Much Coverage is Enough?
One of the biggest risks of buying homeowner's insurance is being underinsured. If a tree falls on your house and you reach your home insurance coverage limit or you don't have enough insurance to cover the cost of a rebuild, you will be forced to figure out another solution. This is a nightmare, but it happens all too often. According to a consumer report by CoreLogic, 60% of all US homes are underinsured.
Another problem is purchasing too much insurance. Some homeowners keep the same policy for decades when they could've switched to another company that offers better options.
You will need solid estimates of your assets to choose adequate home insurance coverage limits. To make sure that you are getting an accurate estimate, you will need to know a few things like:
The cost to rebuild your home based on today's labor and construction prices
The value of your personal belongings (not including vehicles)
The value of your combined assets
How to Estimate Your Home Replacement Cost
Dwelling coverage is designed to pay to fully rebuild your home if it is destroyed by a covered peril like a fire or storm. Here's a shorthand formula you can use to get an estimate of how much money it will cost to rebuild your home.
Home square footage x price per square foot to build in your neighborhood ≈ replacement cost
Do an online search or contact a local builder to find the price per square foot (psf). Take the psf and multiply it by the square footage of your home to get the replacement cost.
This is a rough estimate number that you can use to determine your average cost of home insurance. Other factors that go into determining replacement cost include building materials, the number of rooms, renovations, and your home's features.
How to Estimate the Cost of Your Belongings
Most insurance companies will limit personal property coverage between 50% and 75% percent of your dwelling coverage. For example, if you had dwelling coverage up to $200,000, you would have around $140,000 in personal property coverage.
You will want enough coverage to recoup the value of your personal belongings like clothing, furniture, electronics, and jewelry.
Here are some tips on how to calculate home insurance and get enough coverage for your personal property:
Create an inventory – create a detailed list of all of the possessions that you want to protect. Take pictures and/or record videos of every item. Keep a list of everything in a spreadsheet along with any identifying information about the item (model number, price, etc.). Gather receipts as well and file them away for safekeeping. You can submit your inventory list to the insurance company to document proof of your belongings. This will help expedite the claims process in the future and make it easy to estimate how much insurance you need.
Consider raising homeowners insurance coverage limits on certain items – valuables like jewelry, collectible art, or expensive electronic equipment can exceed the policy limit. You may want to add additional coverage to get coverage for these items.
How to Estimate Asset Value
If someone were to sue you, what is at risk? To find out, you will need to estimate the value of your assets. Personal liability coverage protects you from loss due to bodily injury and property damage. This type of insurance is both off-site and onsite, which means you are covered whether an accident happens on or off your property.
Let's say you waxed your kitchen floor, and it's so shiny you can see your reflection. Before you even have time to admire your work, your neighbor stops by for a chat and walks into the kitchen. She slips and breaks her hip. If she sues, you can be held liable for her injuries. Personal liability coverage is there to help you cover legal fees, judgments, and settlements related to the injury.
Personal liability also extends beyond your home. If you back into someone else's mailbox on accident when you are out running errands, your assets will be protected from costs related to any property damage you caused.
The Most Common Types of Homeowners Insurance
Insurance companies all offer the same type of standard policies with slight variations in coverage. The 5 most common forms of homeowners insurance are:
Dwelling Insurance – rebuilds the physical structure of your home (includes all structures on your property). Covered perils include fires, falling objects, vandalism, explosions, and water damage.
Personal Property Insurance – helps pay for loss or damage of your personal items like clothing, electronics, and furniture. This type of insurance works anywhere in the world, so if someone stole your laptop while you were at a coffee shop, it would be covered.
Personal Liability Insurance – protects you from financial loss due to bodily injury or property damage. This covers expenses related to damage or bodily injury that happens on or off your property.
Medical Payments Insurance – helps cover the cost of injuries to other people that happen on your property. This type of liability insurance will cover medical bills regardless of who is at fault.
Additional Living Expenses (ALE) – pays for the additional costs of living incurred from damage or loss. ALE is extremely helpful to families that are displaced from their homes and have nowhere to go. If the condition of your house is unlivable, ALE will reimburse you for the cost of additional living expenses like food and shelter.
Get a Free Online Home Insurance Quote With EINSURANCE!
EINSURANCE is proud to be your one-stop-shop for all your insurance-related needs. For over 25 years, we have been a trusted resource for people shopping for the best homeowners insurance. Our site is full of helpful information that will help you make an informed decision.
If you are looking for free homeowners insurance quotes, you have come to the right place. It's incredibly easy to shop for insurance with us. To compare homeowners insurance quotes from top-rated companies, enter your zip code in the box below and click "Get A Quote" to get free homeowners insurance quotes.
https://www.einsurance.com/wp-content/uploads/how-to-calculate-homeowners-insurance-and-save-money-on-your-coverage.jpeg
800
1200
EINSURANCE
https://www.einsurance.com/wp-content/uploads/Logo.png
EINSURANCE
2021-03-04 11:00:44
2021-03-19 10:35:09
How to Calculate Homeowners Insurance and Save Money on Your Coverage